A recent McKinsey report on the expected IoT economic value delivered to industry provides a great summary on the economic value that IoT is creating. According to this report, IoT users (businesses, organizations, and consumers) are expected to capture 90 percent of the value that IoT applications generate. While IoT OEMs and solution providers will enjoy a large and growing business, by far the most benefits will be seen by the companies that deploy IoT. business to business solutions will see nearly 70% of all this new value. The the end to end IoT systems infrastructure is critical to enable the value creation, but the lion's share of the value created will be from capturing data to manage and optimize systems and with back-end analytics, predictive management and all of the new operational transformations possible.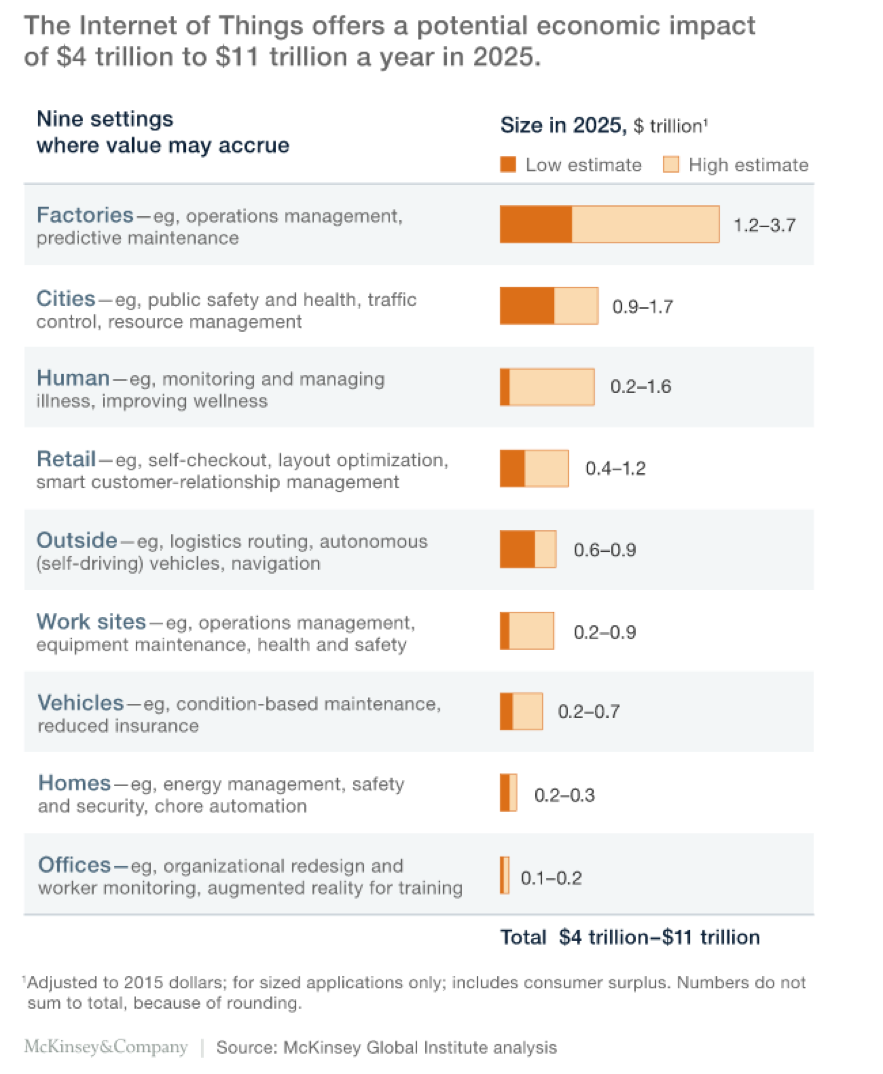 McKinsey also emphasized that with IoT and big data analytics, digitization of information blurs the line between technology companies and other types of business. With new business models industrial businesses using IoT solutions can now offer "products as a service" with continued intelligence, improvements and value coming from their products and services with smart devices and more broad product offerings. The opportunity for companies that embrace IoT and IIoT is very significant and fast approaching a competitive necessity. However, realizing this value will require business process and business model innovation and investment in new capabilities and talent. While industry players are working hard to make IoT solutions simpler to deploy, it will be up to your business to embrace the opportunity and leverage this new capability towards the improved efficiently, scope and ultimate profitability of your business.
There is no doubt that as an industry, we are positioned to deliver tremendous economic value with IoT solutions now. It is equally certain that over time, this will become more and more streamlined with increased standardization, product integration, and the coordination of our ecosystem of IoT solution components.
While McKinsey's evaluation is focused on the overall economic value created, it is also very worthwhile to look at the income that the IoT systems and service providers will see as IoT gains traction. The chart below from IDC focuses on that.