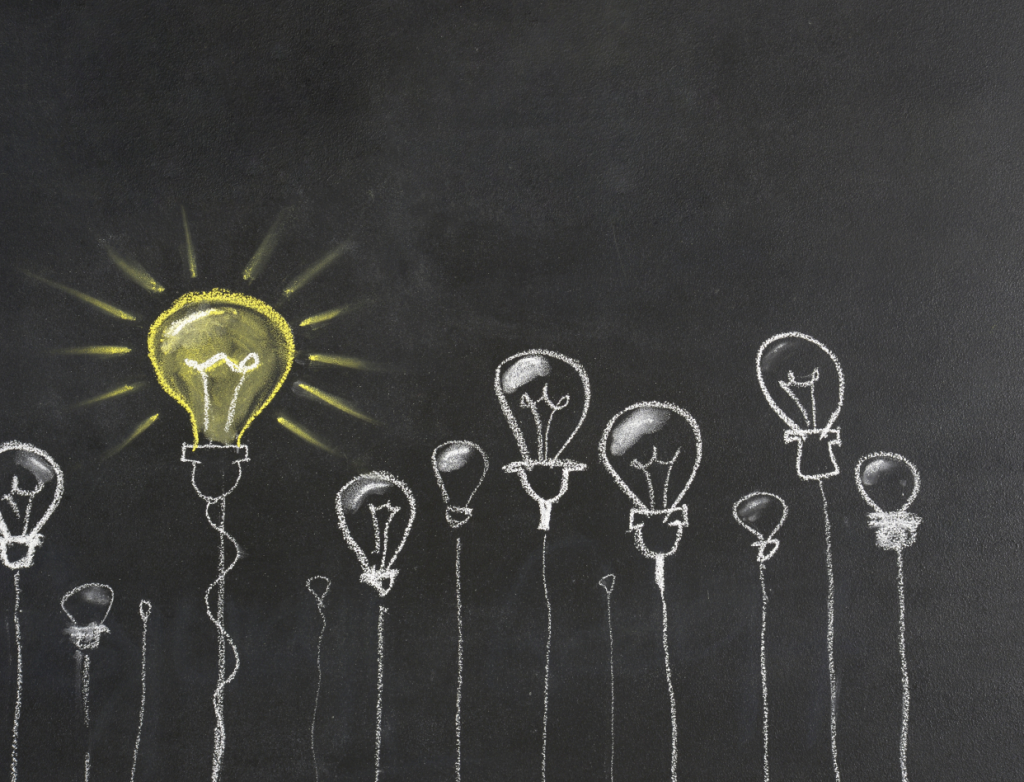 Here, I will repeat the phrase, "Fortune favors the prepared mind".  I believe that innovation works this way as well.
Innovative leaps are made by teams who together understand the competitive forces working in a market, who have a good feel for where technology or the next wave of products is headed, and who have sharpened their collective skills to a high degree.  As such, I don't believe there is a clear-cut process to achieve innovation.  You can drive it, but the innovative process is more indirect.  You first have to build an organization and a culture for innovation.  You must create an "organizational DNA" that is fertile ground and anticipates what's next.  You must reward creativity and risk taking but also maintain high expectations for performance.  You have to create an organization where all of the players are looking for better ways to do business and intellectually challenge themselves.  As a leader, you must challenge your team to challenge the status quo!
It is important to recognize that innovation spans all functional areas.  Innovative marketing programs can drive viral customer demand at practically no cost.  Innovative supply chain designs and supplier relationships can make manufacturing turns infinite and have amazing impacts on free cash flow.  Innovative sales methods that demonstrate how products or services can meaningfully change the customers' business success can have breakthrough impact on revenues.
While the "ah-ha" moments frequently associated with innovation cannot be contrived, there are several areas that can be focused on to heighten innovation.
Get close to suppliers to understand how you can achieve more together.  How can you leverage capabilities that they provide in ways that others don't to gain competitive advantage?
Get close to partners (or adjacent players in the market) to see how you can complement each other's value propositions and gain market share together.
Closely examine your customers' value chains. How are they using your products?  What are impediments?  What are barriers?  What more do they want?
What is the direction of your competition?  What do you perceive as their key weaknesses?  Strengths?  What can you do to trump them or make them irrelevant?
How can you take your product to market in new ways?  Are there other adjacent markets that can use your services or similar services?
How can you use different methods to reach your customers?  Can you use new marketing approaches to establish a more meaningful differentiation and gain share?
By driving this kind of transformative thinking, across all disciplines, you will see innovation.  Like any creative process, you will need to use judgment on what to pursue, what to incubate and what to discard.  But with an engaged and motivate team, you will drive innovations and see positive results.   By focusing on continuous improvement in all aspects of the business, by creating an atmosphere of operational excellence and with a well-trained and talented employee base, innovations will happen.  It is critical that the business leadership be supportive of these innovations.
See: http://www.forbes.com/sites/stephenwunker/2015/07/29/5-strategic-big-businesses-use-to-build-a-culture-of-innovation/#413fed8a1020