What is your Product?  Is it Understood?  Do you have a Whole Product for your Markets?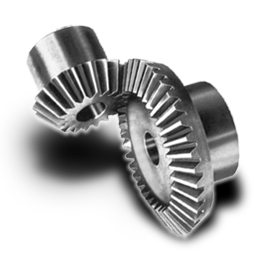 Similar to understanding the business strategy, you need to take a hard look at the products or services that you are selling.  Is your value proposition something that customers want to buy?  If so, which customers want or need your solutions? No products are ever perfect, but it is easy for incumbents to overlook serious flaws.  As the new GM you need to force critical thinking.
One tool, used by the team at the Chasm Group (introduced in Geoffrey Moore's book Crossing the Chasm) is to make a clear statement about your products and services by which to assess – and even test – to see if they are compelling.  It goes like this:
The (product name) is a (product category)
For (target customers)
Who (need or want … description of product solution)
That (statement of key benefits – compelling reason to want this product)
Unlike (primary alternatives)
Our product (statement of primary differentiation)
Here's a good (fictional) example of implementing this kind of tool:
"The Acme machine to machine cloud management service is an Internet of Things infrastructure solution for solutions providers and large OEMs who need to deploy M2M flexible, scalable, secure and reliable M2M solutions, but cannot afford the time and risk to develop this capability in-house.  Unlike other M2M software solutions providers, Acme's solutions include a complete infrastructure from device connectivity, to cloud deployment, to back end tools interfaces."
You can see that product differentiation is critical in this process.  Even for commodities, customers need a reason to want your product over alternatives if you are to survive.  This kind of assessment needs to be repeated across all products and services.  You should understand if your portfolio (or pieces of it) is (are) really in line with your stated strategy and brand or if adjustments need to be made.  Also, as you complete this exercise, these product defining statements can be used to inform marketing messaging and more detailed product branding.
Another important question to understand is do you have a "Whole Product"?  By which I mean, is your product sufficiently self-contained, explained, understood, etc., so that there are minimal objections to purchasing it.?  Have you integrated all necessary elements into your value statement ? Are the product content items such as warranty, service, education, installation, shipping and features themselves sufficiently integrated so that the product is easy to sell?  Of course creating a "Whole Product" is more of a journey than a destination, but the more "whole" the product is, the easier it is to sell.  Again, critical thinking must be enforced here and asking real customers for feedback is a great place to start.
To see much more on how to better manage product development, to create a culture of innovation and to build lasting differentiation see Products & Innovation.